The Joe Creek Irrigated farm consists of 871+/- total deeded acres, with over 713 tillable acres of which 518 acres considered as irrigated acres. The remainder land is prime recreational developed habitat. The irrigated land is watered by 3 electric intake pumps
from Lake Sharpe providing unlimited water.
This more than ample water is responsible for feeding 6 pivots with 37 towers. Corn, soybeans, alfalfa, milo, wheat, and sunflowers have been successfully grown on the rich banks of the Missouri River, and with unlimited water the drought factor of central South
Dakota can be eliminated. Improvements include 6 grain bins with total grain capacity of over 130,000 bushels storage. A large quonset shop can be used for machinery storage, and several older buildings.
Soils predominately are Lowry silt loams, Class II soils with productivity ranging from 85-94. These soils are some of the most productive soils in Hughes County.
The farm's location along Lake Sharpe has provided a recreational sportsmen paradise with prime pheasant and waterfowl hunting.
Joe Creek area has been noted for unbelievable waterfowl hunting. Beautiful panoramic views of the Missouri River lend itself to several building sites to enjoy South Dakota sunsets. Joe Creek Irrigated farm is located 25-30 miles SouthEast of Pierre in an area
known as "The Pocket". Great access to all of the cropland acres. Ample water and minimal lift makes this farm ideal for new agricultural opportunities such as an organic specialty farm or alfalfa farm.
Don't Delete - Hidden
Your content goes here. Edit or remove this text inline or in the module Content settings. You can also style every aspect of this content in the module Design settings and even apply custom CSS to this text in the module Advanced settings.
Location
The Joe Creek Irrigated Farm is centrally located 26 miles SouthEast of Pierre, SD South  of SD Hwy #34, along the Missouri River.
Pierre was founded in 1880 during the Great Dakota Boom. Homesteaders flooded the Dakota Territory to obtain the rich soils of the Dakota plains.
Much of the homesteaders broke out their 160 acre homesteads into rich productive cropland. Life was tough on the prairie, which in turn made the people tough and innovative to keep the homesteads going. South Dakota became a state in 1889, and because of Pierre's central location it became the home of the State Capital. The city grew to 14,000 people and has continued its strong development of Agriculture and Recreation. The Oahe Dam was built in the 1950's and has provided world class recreational opportunities for walleye fishing as well as upland game and waterfowl hunting.
Central South Dakota continues to boast and have the reputation of some of the best walleye fishing in the nation and home of the South Dakota pheasant. Think of hunting geese in the morning, pheasants in the afternoon, and catch a stringer of walleye all before sunset. The Ass Kickin Ranch lies along the banks of Lake Sharpe which is downstream from the Oahe Dam. Grain markets in the Hughes County area have developed extensively the last few years providing excellent markets for ag commodities. Markets are located in Pierre, Ft. Pierre, Onida, Harrold and Highmore. A new ethanol plant is being built in Onida, SD and a pulse plant, and bird seed company are operation in Harrold, SD.
Climate
Hughes county averages 18-19 inches of rain per year and 33 inches of snow on average. January can be bitter cold and July- August can have scorching termps in the high 90's and even 100 degrees. Most of the precip comes March thru October with the largest amounts being in latter part of May and June. July typically gets hot and dry. Falls can have early snowfall or 65- 70 degree days right up till Thanksgiving.
Pivots Info
Valley Irrigated Units with 37 Towers
Pumps Info
There are 3 electric pumps providing the power for (3) river intake
systems
Improvements
Split level home with updates needed and a large Quonset machine shed.
Grain Storage
Six Grain Bins total 130,000 bushels of storage
Current Operation
Current operation consists of corn and soybeans. 
Recreational
located in the treasure trove of recreational opportunities. This farm is a true sportsmen's paradise. Situated along the banks of the Missouri River and the Central Flyway allows for tremendous waterfowl hunting in the fall. Thousands of Canadian Geese call this home in the late fall.
Upland pheasant hunting is world class  and Joe Creek Recreational area has enhanced the pheasant habitat with additional tree shelterbelts bordering the pivots. Not uncommon to see plenty of large deer touring the corn fields in the fall.
For the walleye enthusiast, the farm is located just east of Fort George, one of the hottest Walleye spots on Lake Sharpe. The Oahe Dam is located at Pierre, SD just a short drive from the farm. Pierre has a commercial airport along with Mustang Aviation to take care of your private jets flying into the Pierre area.
Lake Oahe is big water providing deep crystal clear water excellent for your outdoor water sports. Boat ramps are plenty and allow for the launching of your fishing boat, sail boat, jet ski, and windsurfing equipment. Lake Oahe provides not only world class walleye, but salmon, small mouth bass, trout and northern pike. The Ass Kickin has incredible views of Lake Sharpe which is right outside your private home. This private retreat home could be furthered develop for commercial hunting due to it's natural location to the Missouri River.
Price:

$3,919,500

Acres:

871.00+/- Acres

County:

Hughes County

Town:

Harrold, SD

Latitude & Long:

 



44.152626, -99.824652

Pumps:

3 Electric Pumps River intake

Improvements:

6 grain bins
quonset shop  Bunk House.

Grain Storage:

130,000 bushel

Pivots:

6 Total

Valley pivots

Total Irrigated Acres:

  518 +/- acres

Dryland Acres:

195 +/- acres
Listing Broker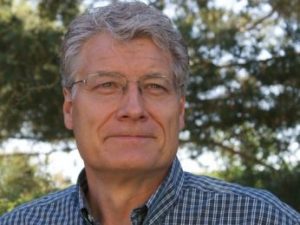 Todd Schuetzle
Broker/Auctioneer
(605) 280-3115
[email protected]
Listing Broker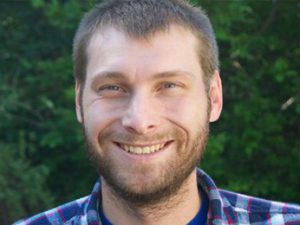 Graham Schuetzle
Broker/Associate
(605) 220-4014
[email protected]
Dakota Land Co.
"Our roots grow deep in agriculture and our commitment to the land produces exceptional results for our clients."