The Hughes County Investment Hedge unit is located in a highly productive area of Hughes County. Total acres of cropland consist of 450 acres and 350 acres of grassland.   Majority of the cropland has the  potential to be converted to productive cropland or developed into prime 10-40 acre parcels.  Typical crops grown in the area include corn, soybeans, wheat, sunflowers, grain sorghum, and millet.  The successful use of no-till has really opened up crop rotations in the area.  There are acres being grown for soybeans and lentils.  Cropland soils include predominately Highmore Silt Loam ( PI 92), and  Highmore-Glenham Silt Loam  (PI80). These  Class II soils have the capacity to produce top yields.  There is great access for grain harvest along Nystrom Road & 207th Street  with  short hauls on US HWY 14 to Pierre, Highmore, Onida or Harrold ,all with excellent terminals to market grain.  The new pea processing plant in Harrold, SD and the new ethanol plant in Onida, SD has created additional markets for grain.  Mid-Dakota rural water taps for development potential on the north boundary lines, and fully mature trees to jump start the development.  Located only 7 miles east of Pierre,SD.  The recreational opportunities are limitless with famed wild pheasants are in no shortage here, the upland gamesmen will bust some wild roosters while others pay to play with pen raised pheasants.  Gov't programs are available to enhance upland game habitat with the CSP program, allowing for pollinator acres to be planted.    Invest in the heartland and own your own piece of the American Dream.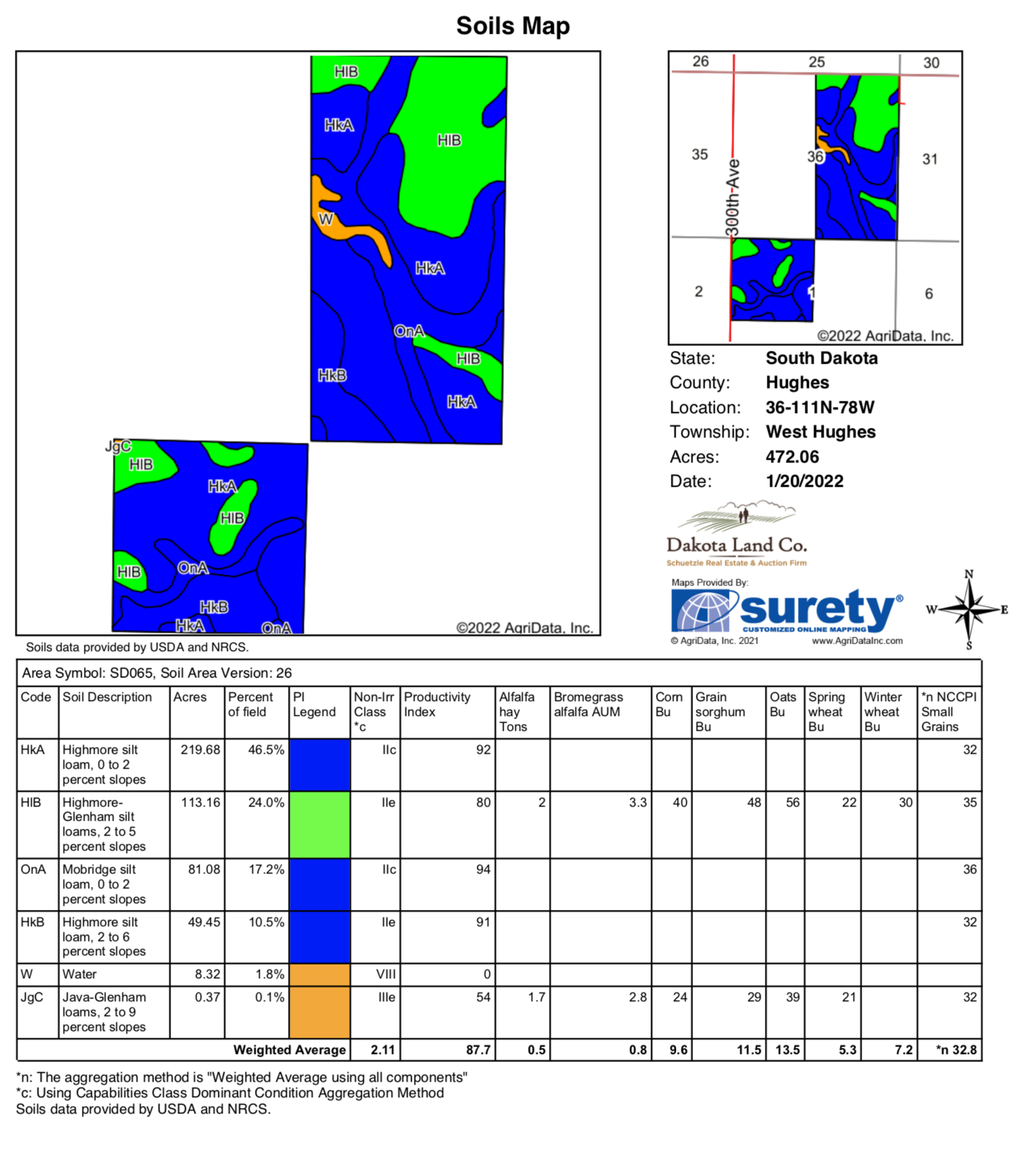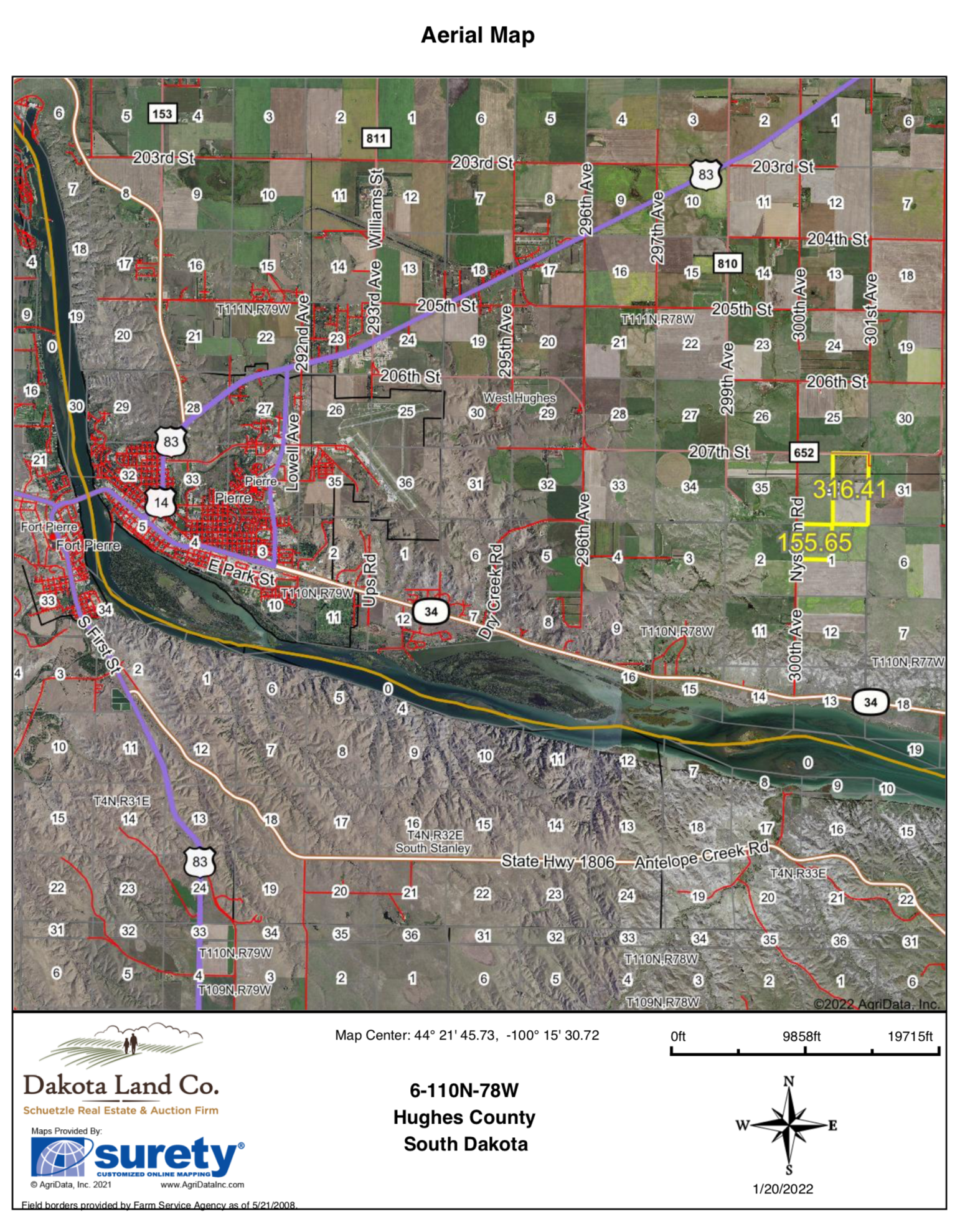 | | |
| --- | --- |
| Price: | $2,112,000 |
| Acres: |  480 +/-Acres  |
| Latitude & Long: | 44.375891, -100.158219 |
| FSA CropLand Acres: |  450 +/- acres |
| Price Per acre: | $4,400/acre |
| Crop | 200 acres planted Winter Wheat for 2022 season |
| Water: | 4 Rural Water Tap |
Listing Broker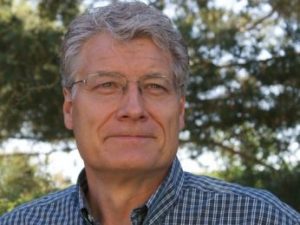 Todd Schuetzle
Broker/Auctioneer
(605) 280-3115
[email protected]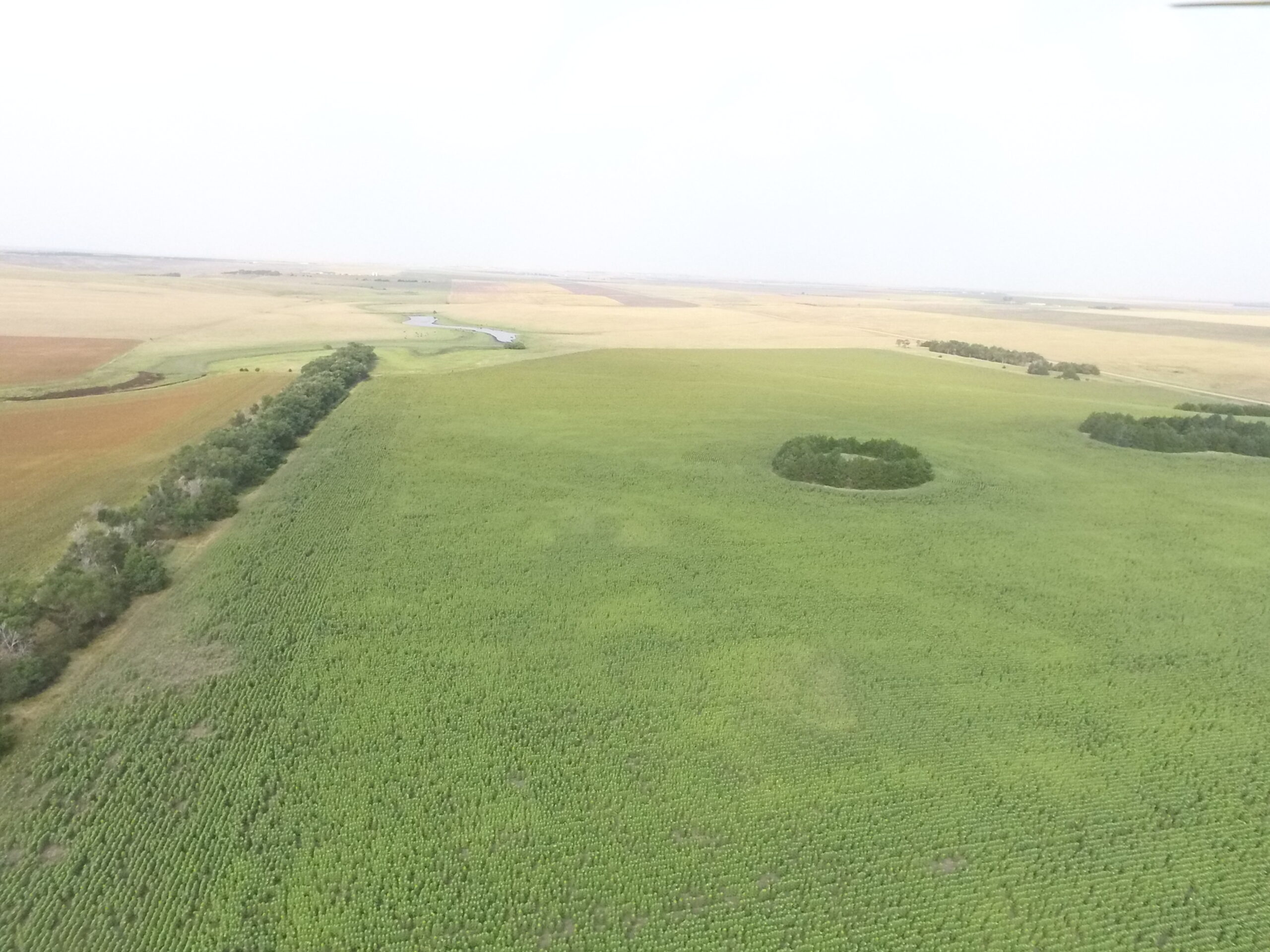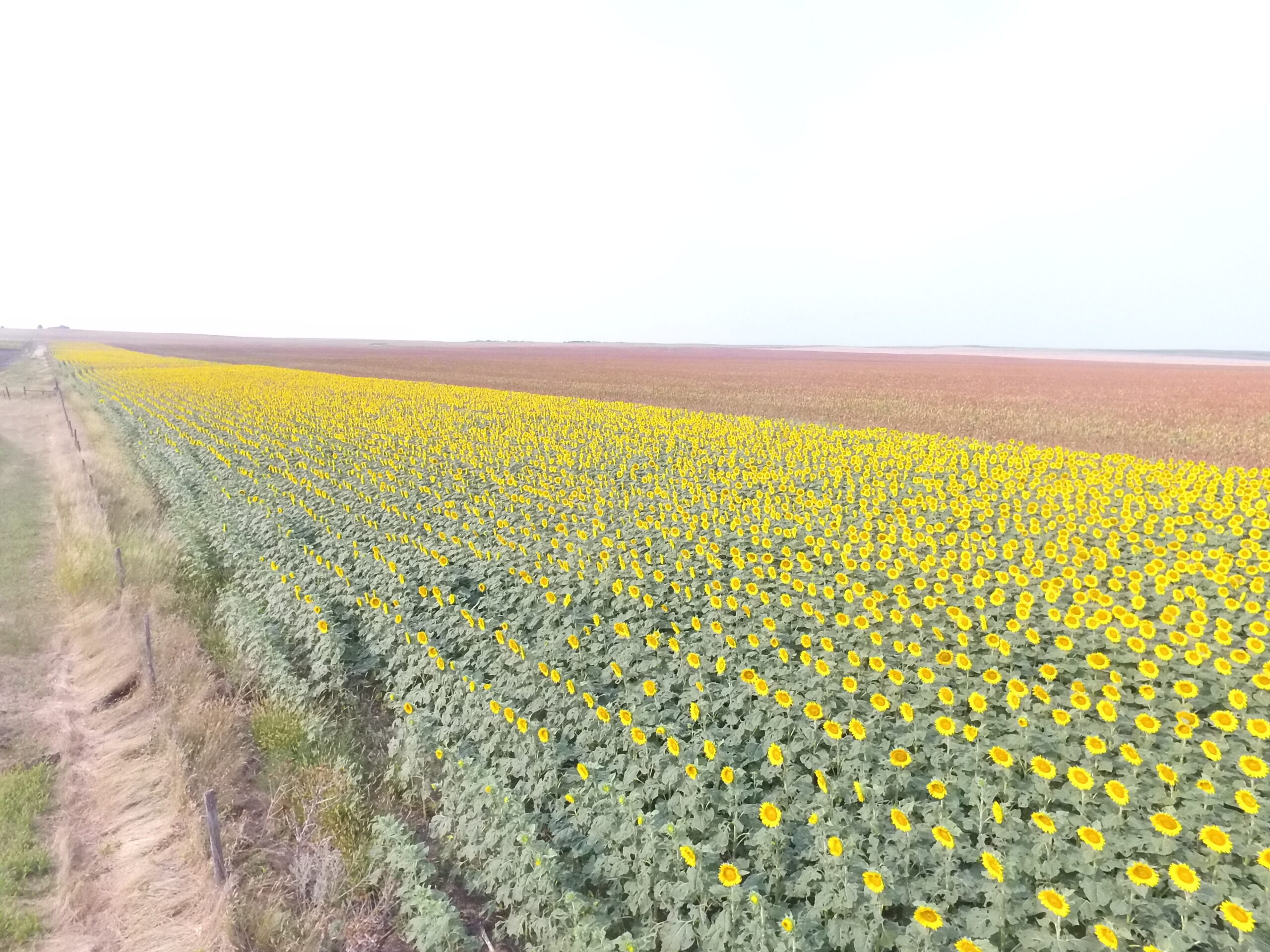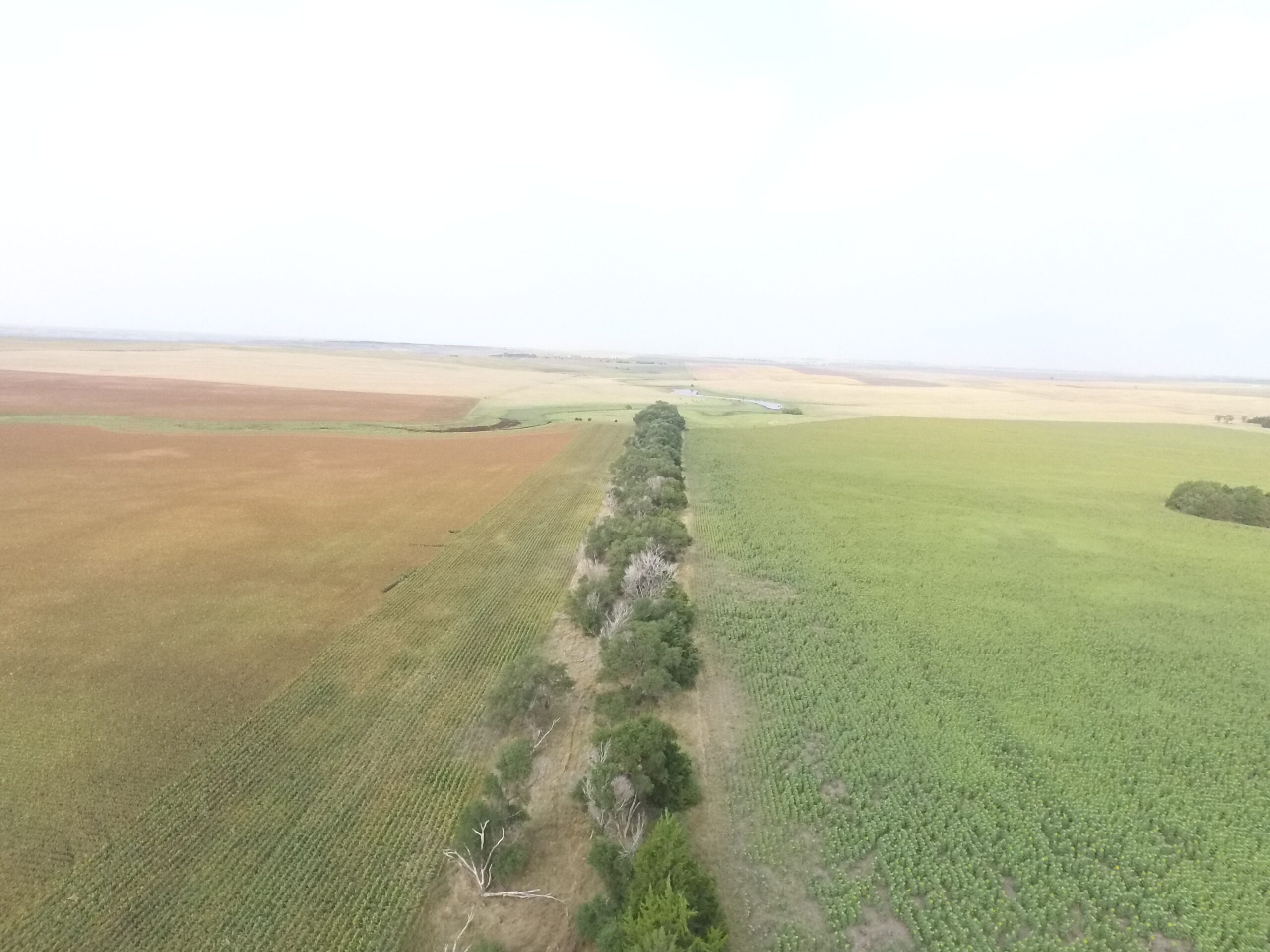 Dakota Land Co.
"Our roots grow deep in agriculture and our commitment to the land produces exceptional results for our clients."